Offering a range of parts exclusive to Volkswagen Transporter models T5/T5.1/T6/T6.1, Leighton Parts is the one-stop-shop for all of your van customisation needs. Our staff are experts in their field and are all on hand ready to advise and answer any questions you may have. If you require any parts that are not listed on our website, feel free to get in touch!
Our wide range of VW Transporter parts include:
Alloy Wheels.
Big Brakes.
Front Styling.
Rear Styling.
Side Styling.
Interior Styling.
Suspension.
Performance Upgrades.
Detailing Products.
Accessories.
Tyres.
Leather.
Steering Wheels.

 

 
Next Day Delivery
Get it Fast*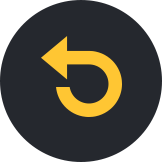 365 Day Returns
Buy with confindence*
Click 'n Collect
From our depot
Worldwide Shipping
Fully Tracked*
* Terms and Conditions apply