Specialising in parts for Volkswagen T5 |T6 |T6.1 - Leighton is the one-stop-shop for all of your VW Transporter parts and customisation needs. 
With Leighton you can get top-notch quality pieces delivered directly to your door, bought over the counter on-site or fitted by our experienced team in our state of the art workshop. Whatever method you choose, your dream van is just a click away.
Our ethos - To create the most compelling, high quality and practical VW Transporter conversion solution and make it accessible to like minded folk. We want customers to feel liberated by our product and feel free to start exploring.
#drivenbydreams #leightonfamily #leightonparts
Next Day Delivery
Get it Fast*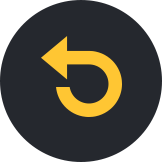 365 Day Returns
Buy with confidence*
Click 'n Collect
From our depot
Worldwide Shipping
Fully Tracked*
* Terms and Conditions apply